Timeline of American Cheese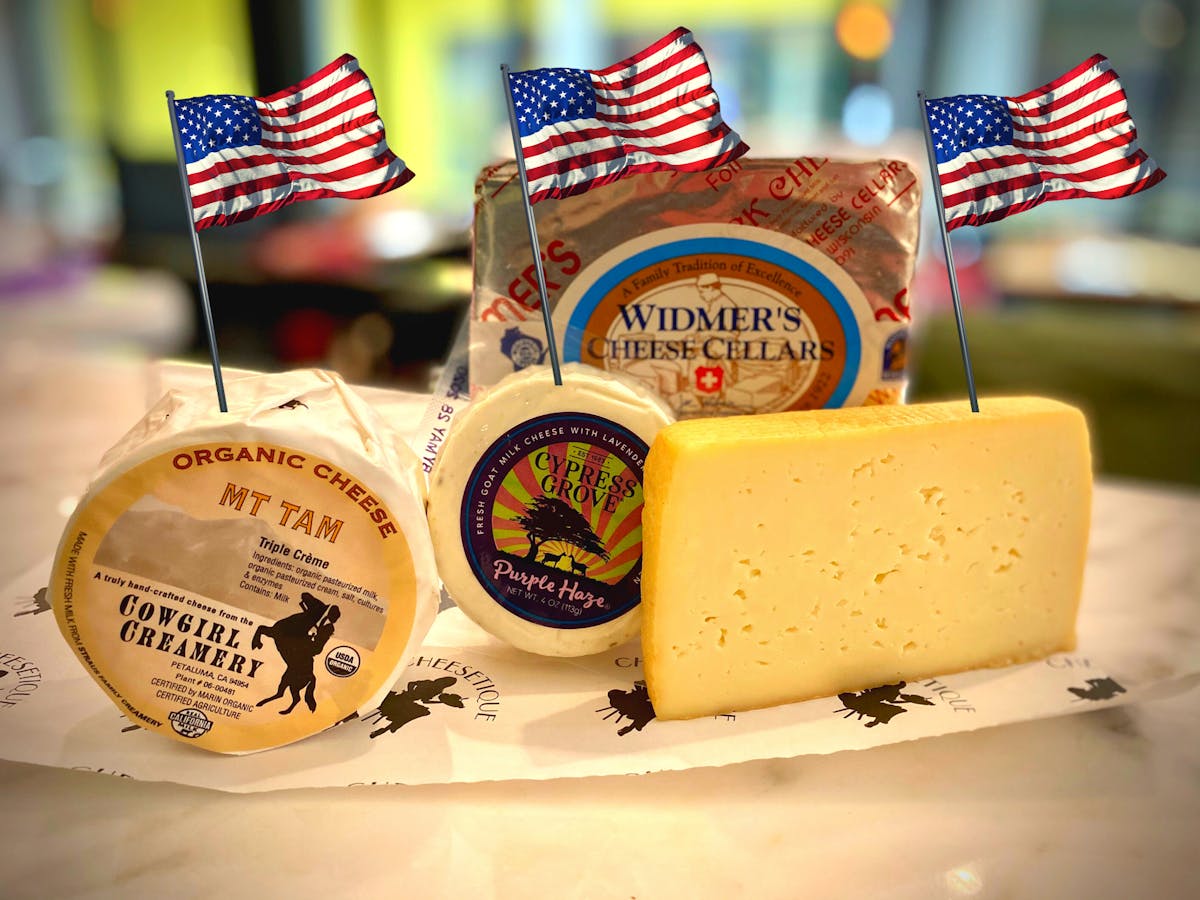 American cheese has come a long way, baby. Let's take a journey back through time...
8,000-10,000 years ago: Cheese is believed to have originated in the middle east. It is so ancient, its invention pre-dates the written word.

Roman Times: Cheesemaking in the old world was widespread and cheeses were regionally identifiable.

1600's: The first American cheeses were produced, when pilgrims brought established recipes like Cheddar from Europe. Originally, cheeses were made for home consumption. Later, the sturdiest specimens (mainly Cheddar) began to be sold at market.

1790: American Cheddars of excellent quality were being exported back to England. The English, afraid of new competition, labeled "American Cheese" as inferior. Thus began the trend of shunning American cheeses in the old world.

1850: Wisconsin had been settled by cheese-loving European immigrants. Their passion soon shifted Wisconsin from a wheat economy to a dairy economy. Now, Wisconsin is the #1 cheese-producing state, followed by California. (Originally, New York and Ohio were the largest producers.)

1903: James Kraft invented "American Cheese," which was processed in order to increase product safety and consistency. By 1930, over 40% of cheese consumed was Kraft brand. "American Cheese" was thereby associated almost exclusively with this style of processed cheese, further damaging its reputation here and abroad.

1970's: California food pioneers like Alice Waters and Laura Chenel began to reform the idea of American Cheese. They rightly believed that the artisan recipes of the old world (starting with goat cheese) could become staples in the US. Partnering with local chefs, they began getting American cheeses onto the plates of the American diners. Thus was born the "American Artisan" cheese movement.

1983: The American Cheese Society was formed and its first annual competition featured 89 cheeses. The 2019 competition featured around over 2,000.

2000's: There are nearly 1,000 artisan and specialty cheese makers in the United States. This number does not include the many industrial cheese makers that make the American cheese landscape so varied and strong.