Spotlight On: Rocket's Robiola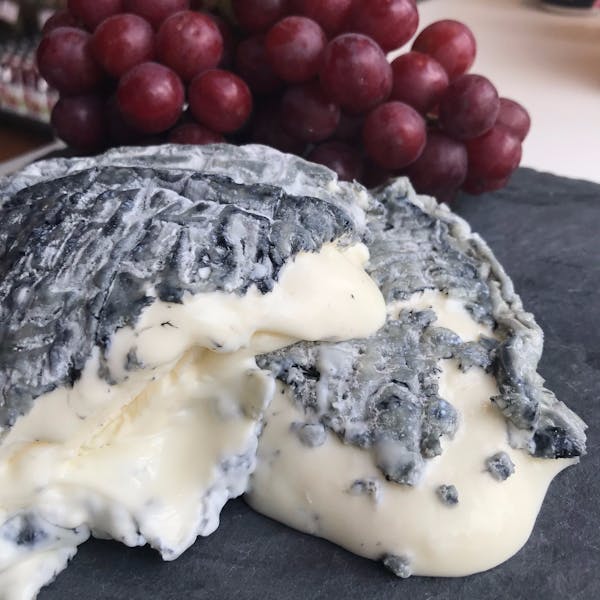 Name: Rocket's Robiola
Producer: Boxcarr Handmade Cheese, North Carolina
Cheesemaker: Samantha Genke
Milk: Cow
Style: Soft-Ripened, Ash-Covered
When it comes to women-made cheeses, it's hard to beat the gooey and luxurious Rocket's Robiola. Samantha Genke hand-makes this unctuous beauty, which is dusted in vegetable ash before developing a doughy, wrinkled rind. The pasteurized cow's milk begins tangy, bright and chalky, but continuously breaks down from week to week into a slow, oozing paste. As you can see, this one is aging quite nicely...
(Cheesemonger tip: place super-runny cheeses on their own small plate on your larger cheeseboard. That way, they won't coat everything else in their goodness.)
Enjoy this and other women-made treats all month, either in cheeseboard or wine flight format (or both!) Check out our special Women Artisans Cheese & Wine Menu, featured at all Cheesetique locations throughout March.