Chocolate & Cheese—So Good Together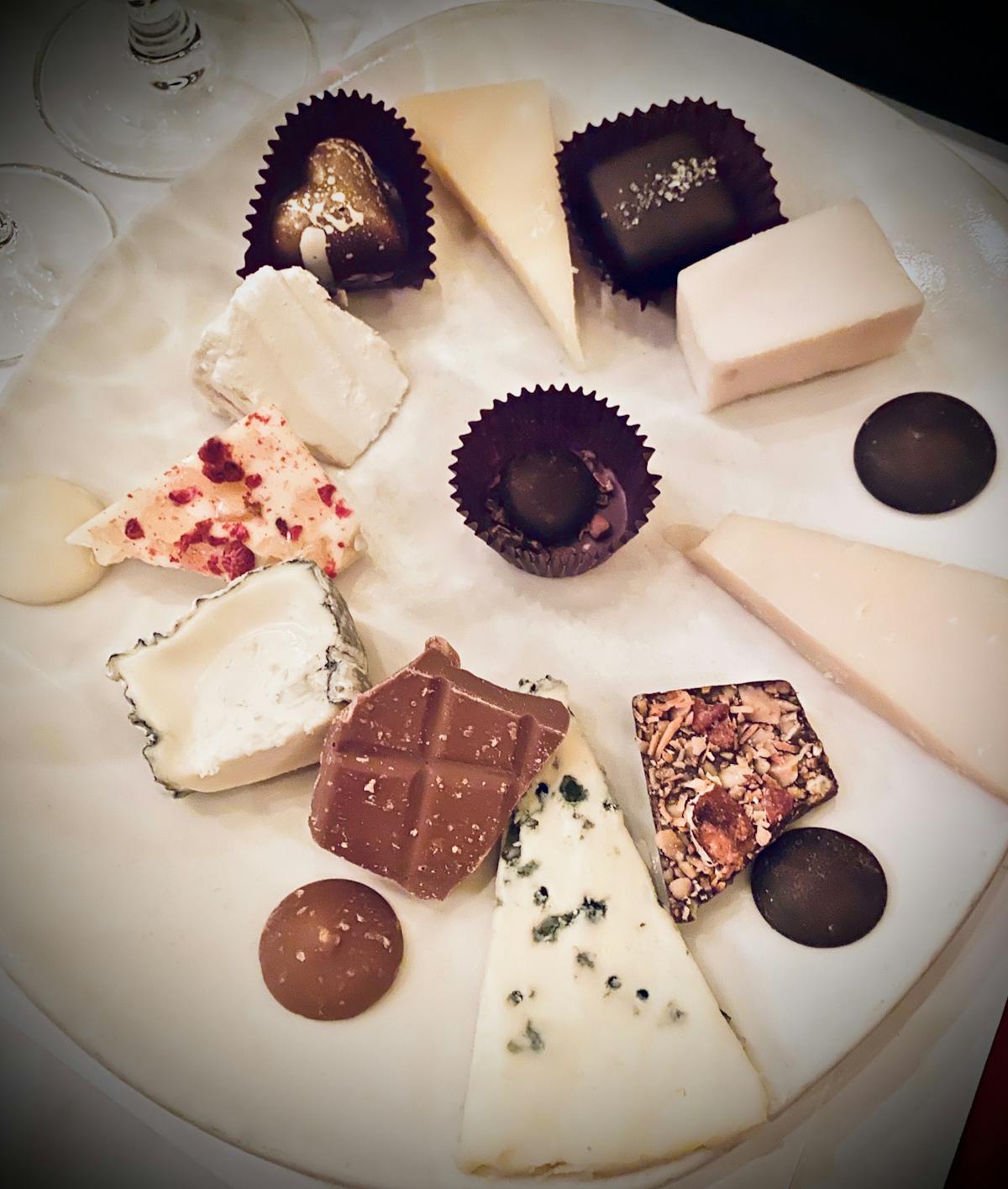 When it comes to pairing two of our most beloved foods, there are no hard and fast rules. Chocolate? Check. Cheese? Check. Eat! BUT... if you are one of those folks who likes to delve into the details of an ideal pairing, I have some delicious recommendations.
Chocolate and Cheese, both fermented products originating from raw, natural sources (cacao beans and milk, respectively), are varied, nuanced, and complex—and worthy of exploration, alone or together.
Fresh or lightly aged goat cheese: Dark Chocolate (the acidity in the cheese will balance the bitterness of the chocolate).
Double-crème and Triple-crème cheese: Milk Chocolate (both creamy, both luxurious).
Aged Gouda: Caramel or Toffee Dark Chocolate (these cheeses are famous for their butterscotch notes; paired with caramel or toffee, they are otherworldly).
Sharp Cheddar: Dark Chocolate with dried red fruit and nuts (the savory blends perfectly with the fruity and nutty). And if you can find a chocolate bar with bacon in it, PLEASE pair it with Cheddar. It's life-changing.
Blue Cheese: Very Dark Chocolate (the darker the better so it can stand up to the intensity of the blue) or White Chocolate (sweet and smooth, it will balance the piquant qualities of the cheese).
Washed-Rind Cheese: Moderately Dark Chocolate (the intense aroma and flavor of the cheese balances well with the robust cocoa, but also needs some sweetness for balance).