Main content starts here, tab to start navigating
Friday Night Cheese Boards
Every Friday, learn and taste while watching The Cheese Lady's fun and informative video!
Slide 1 of 10
Slide 2 of 10
Slide 3 of 10
Slide 4 of 10
Slide 5 of 10
Slide 6 of 10
Slide 7 of 10
Slide 8 of 10
Slide 9 of 10
Slide 10 of 10
This Week: Smokey Spectrum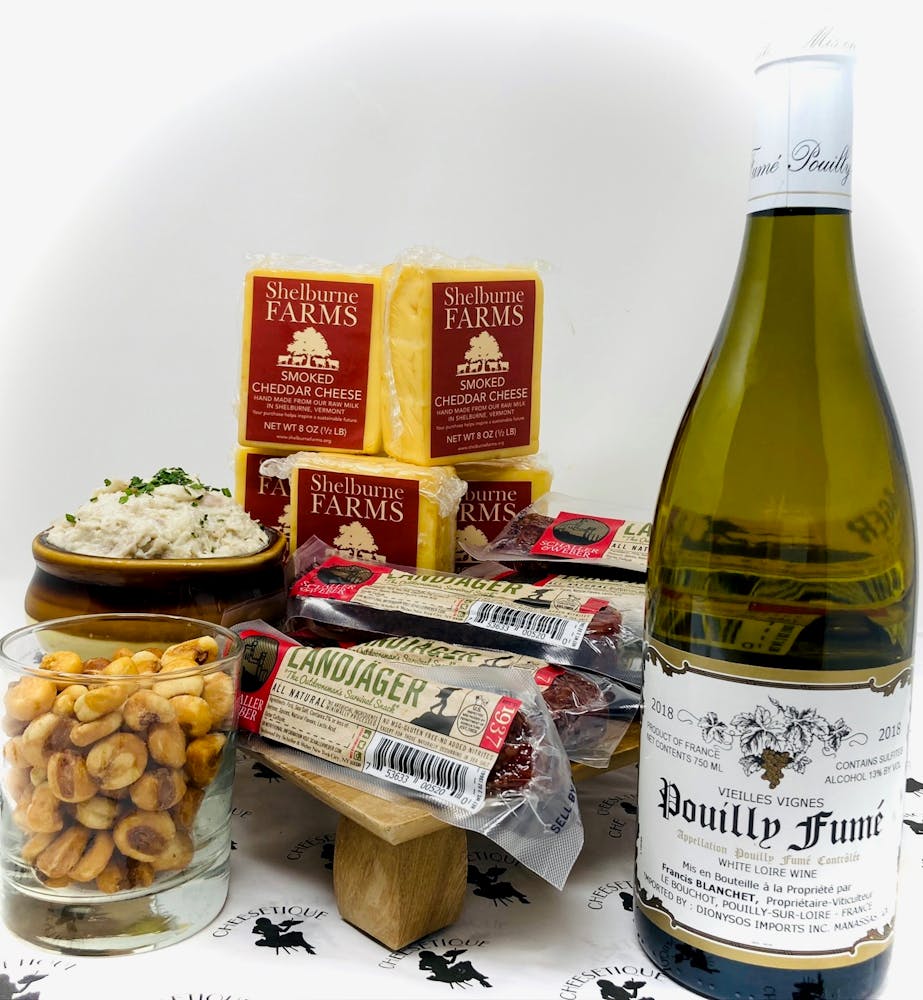 Combining various smoke-kissed items is a fun way to see how this unique (and often subtle) flavor can enhance so many tasty treats.
Your kit includes Shelburne Farms 6-Month Hickory Smoked Cheddar (raw cow, Vermont), Landjäger Smoked Salami, local Ivy House Smoked Whitefish Salad, and Quicos (jumbo Spanish "corn nuts").
Don't forget to add the Francis Blanchet Pouilly Fumé 2018 to round out your platter. This 100% Sauvignon Blanc from an 8th generation Loire winemaking family is flinty, energetic, and mineral-driven. Though not actually smoked, the unique flint-soil terroir of the region gives the wine an unmistakable character.
Link to video:
https://www.instagram.com/cheesetique/channel/
Last Week (Still Available): Greek Revival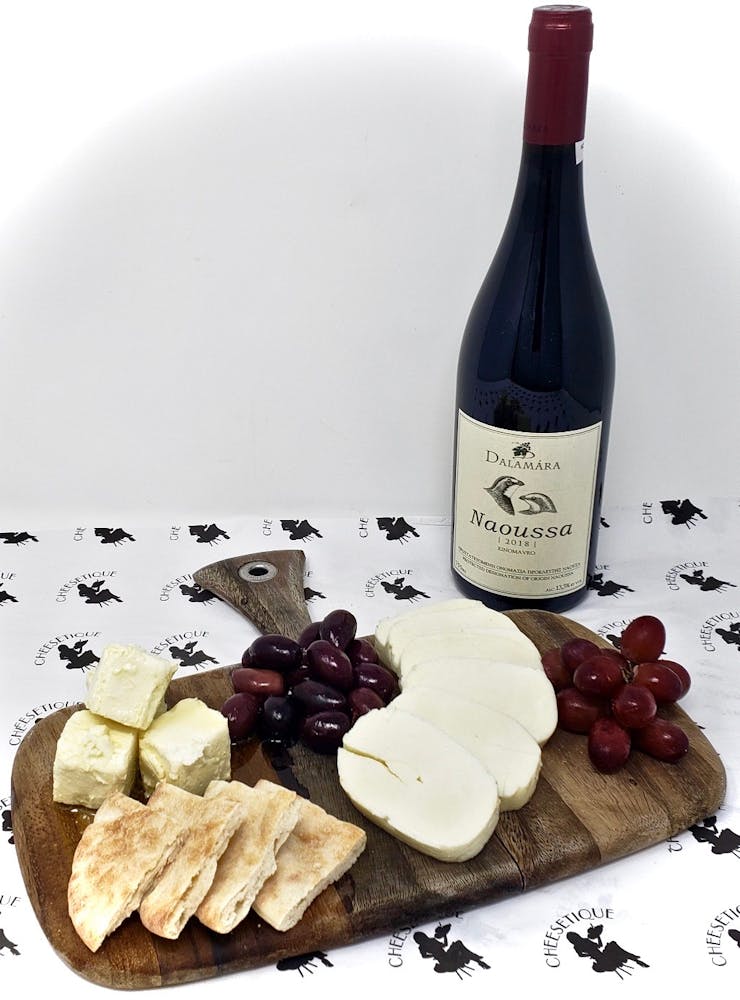 Enjoy these delectable, savory treats—complete with a Halloumi grilling demonstration you can follow along with in your own kitchen!
Your kit includes Marinated Feta, Halloumi, Kalamata Olives, fresh pita bread, and juicy grapes for pairing. We will grill the Halloumi and pita together.
Don't forget to add the Dalamára Naoussa Xinomavro to round out your platter. This northern-Greek red wine hails from Greece's first established appellation, and is an ideal food wine, with great acidity and an herbal, robust but bright raspberry character.
Link to video:
https://www.instagram.com/cheesetique/channel/